Hard as it is to believe sometimes, but I Heart Noise is now 12 years old. It was on February 8, 2008 that we published our first post and who would've thought that we'll make it through MySpace era and Vine era and…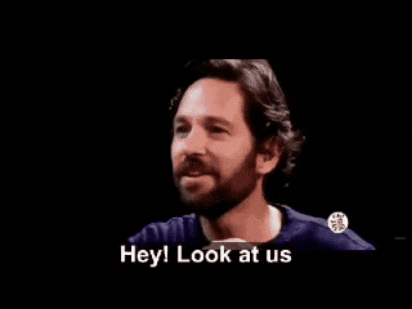 Just like Nas we're taking a trip down the memory lane and inviting you to follow us along. Up first is a roundup of our guest mixes.
---
His artwork graces the cover of our digital compilation Theory of Everything and he was also in a gnarly little band called Ted Bundy's Volkswagon in the early 90s. The story goes that Ted Bundy's VW was heading for much bigger and better things when they broke up, leaving behind a tape, two 7″ records and a split with Plainfield.
Tread currently runs Tent Girl label that describes itself as
father/son experimental noise exploration on themes common to the human species.
Mix he made for us features Dead Moon, Dicks, Shorty, Iowa Beef Experience, Hammerhead, The Jesus Lizard and more.
---
Before Rick "Skyjelly" Jones and his motley crew of enigmatic tape dragons put out amazing records on Doom Trip Records and Eggs in Aspic there was this guest mix. Think tunes by X, Red Red Meat, Sparklehorse, Kendrick Lamar, Crystal Castles and MIA.
Rick (along with Dave / Wolfbear) was a part of our recent Mini Fest. Take a look:
---
There's a reason why we decided to pick Solilians for our first vinyl release/split with Skyjelly. There are few bands or artists that can match the vibe of enigmatic tape dragons out of Mass/RI, in our humble, opinion, and Solilians is one of them.
Much like Skyjelly, Solilians and their work carries a strong association with mysticism, but where former have Middle Eastern influence, Solilians are all about the exploration of Jewish culture through their brand of space rock/drone. A perfect marriage, as it were.
Speaking of mysticism…there's a reason why Ben from Solilians (and Goodbye Better Records) named his mix "18". As Google explains:
There have been various mystical numerological speculations about the fact that, according to the system of gematria, the letters of chai add up to 18 (see "Lamedvavniks" etc.). For this reason, 18 is a spiritual number in Judaism, and many Jews give gifts of money in multiples of 18 as a result.
So 18 tracks it is! Think The Stargazer Lillies, Landing, Guiding Light, Zion80, Dead Leaf Echo and more.
---
J Moss / The Modern Folk
J. Moss (aka The Modern Folk), editor of the now defunct The Modern Folk Music of America blog, isn't that big of a fan of Twitter (and possibly social media in general). These days he prefers to concentrate solely on music and it shows – his Bandcamp page is chock full of releases.
Back when he was still on Twitter, J contributed a couple of mixes to IHN, namely:
Mix 1 – featuring C.M. Slenko, PC Worship, William Csorba and more.
Mix 2 – featuring C. Strom, Ben Collier, The Pathetic and the Elegant and more.
One of the more recent releases by The Modern Folk is a collaboration with Andrew Weathers entitled Five Remote Duos. Andrew is a composer/improviser/guitarist who contributed his own mix to IHN…read on.
---
Andrew Weathers (b.1988) is a composer and improviser originally from Chapel Hill, NC currently based in Littlefield, TX where he is engaged in a long-term project to renovate a storefront downtown. His music engages with notions of place, tradition, repetition, and spirit, taking cues from folk, experimental, and punk lineages. He studied composition at UNC-Greensboro and electronic music at Mills College in Oakland, CA.

Weathers primarily performs and records solo and heads up the utopic chamber-folk group Andrew Weathers Ensemble. He also works regularly with Tethers, Real Life Rock & Roll Band, Satin Spar, and Common Eider, King Eider, among others. Over the past decade of intense activity, Weathers has collaborated or studied with numerous figures of experimental music including Pauline Oliveros, Fred Frith, Roscoe Mitchell, Tatsuya Nakatani, Eugene Chadbourne and many others.
Yep, AW is one busy man – in addition to writing music (both solo and in collaboration with others) and running Full Spectrum Records, he also provides mixing/mastering services (affordable ones, at that). And somehow amidst all this work he found time to make a guest mix for us.
Said mix features both Full Spectrum signees + music from the catalogs of fellow labels such as Orange Milk, Obsolete Media Objects and Empty Editions.
---
Incentive
Last, but not least – a multitude of mixes from our friend and associate Incentive!
Mix 1 – featuring Merzbow, Cluster, Kelly Moran, Perera Elsewhere, Building Castles Out of Matchsticks and more.
Mix 2 – featuring Room of Wires, Cruel Diagonals, Seffi Starshine, Moor Mother and more.
Mix 3 – featuring Whettman Chelmets, Pharmakon, Siavash Amini and more.
Mix 4 – featuring Creeps, Lingua Ignota, Sarah Davachi, Telefon Tel Aviv and more.
Happiness is out now on Submarine Broadcasting Co. / Wormhole World and was described by Bucket List blog as
Seven lengthy tracks packed with complex definition, many industrial qualities and several noise-leaning instances slowly lead the listener into a strange abyss of comforting chaos.