Hard to believe sometimes, but I Heart Noise is now 12 years old! It was on February 8, 2008 that we published our first post and who would've thought that we'll make it through MySpace era and Vine era and…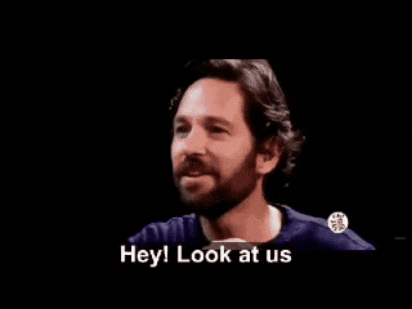 So its time for another stroll down the memory lane…excuse me, the guest mix lane! Don't forget to look into Vol. 1 after you'll finish reading this one, as it includes even more guest mixes from our vaults.
---
Top-notch selection from a top-notch British indie label Rocket Girl and its founder Vinita Joshi! If the names like Disco Inferno, Robin Guthrie, White Ring and Piano Magic mean anything at all to you, this one should be right up your alley.
There's also Rocket Girl 100 compilation available through Bandcamp. That one features tracks by Fuxa, Jon DeRosa (Aarktica), God is an Astronaut and many more.
---
Its not every day you get to meet someone that is very much a rock star, but also is very much down to earth. Case in point JSR (aka Retsoor) – his resume includes Mercury Rev and Hopewell and currently he's splitting time between solo work, Guiding Light (whose shows we hosted quite a few times) and Pete's International Airport (an ongoing project of Pete Holmstrom from Dandy Warhols). Quite Impressive, huh?
Mix that Jason did for us includes This Heat, Can, Mercury Rev, St. Johnny (old band of Bill Whitten whose solo album we put out), Unrest, John Cale and more.
Two singles from Guiding Light's upcoming LP (The Future and Into the Arms of Nothing) are available via Bandcamp.
---
Speaking of people with impressive resumes that we meet along the way…
A prolific guitarist whom we met few years ago through Hopscotch festival in North Carolina, Shane been steadily putting out collaborations and solo releases through labels like Tzadik. This year alone saw the release of Interactivity (collaboration with Tatsuya Nakatani) and Death Bell Kneelin', a collection of highlights from his project Fireside Book of Folk Songs.
Shane's mix includes Lina Tullgren, Anna & Elizabeth, Divine Circles, Erick Slick, Yowie, Marisa Anderson and more.
---
Alex Edkins from Canadian noise rockers Metz was kind enough to submit his mix for us back in 2018. Not surprisingly, the vast majority of that one is comprised of post-punk and noise rock (Simply Saucer, The Fall, Cherubs, Husker Du), but there are also tracks by two Johns to be found here (John Fahey and John Coltrane).
Acid/Slow Decay single is out now on Sub Pop and was recorded by Steve Albini.
---
Another artist we learned about from our Hopscotch trip few years back. Their music is equal parts sludgy,noisy,ugly and beautiful (at least as long as you're willing to look past the surface) and guitarist Andy Gibbs delivered a rather interesting/diverse mix for us.
That one is divided into Side A and Side B and features Depeche Mode, Silent Servant, Amps for Christ, Despise You, Emma Ruth Rundle, Hot 8 Brass Band and many more.
Blessings of the Highest Order is out now on Robotic Empire – an album consisting entirely of Nirvana covers.
---
Polypores
Last, but not least – two mixes submitted to us by Stephen James Buckley aka Polypores, a prolific British electronic/ambient/drone musician!
Mix #1 – featuring Actress, Karen Gwyer, R Beny, Portland Vows and more.
Mix #2 – Benge, Catherina Barbieri, Field Lines Cartographer, Hainbach and more.
Azure is out now on Castles in Space.