Hard to believe sometimes, but I Heart Noise is now 12 years old! It was on February 8, 2008 that we published our first post and who would've thought that we'll make it through MySpace era and Vine era and…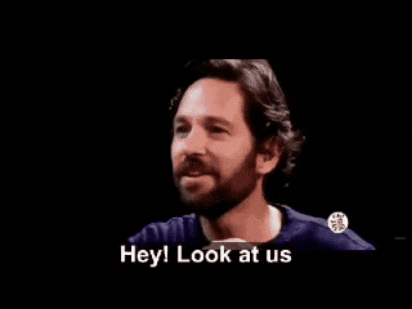 So lets take another trip down the memory lane, shall we? This time we're going to cover indie music from different corners/states of America – the more obscure, the better! Once you're done reading don't forget to check out Vol. 1 that covers music from Alabama, Alaska, Arizona, Arkansas and California.
---
Featuring Seal Eggs, Midwife/Sister Grotto, Yawpers, Television Generation, C. Reider, Seafoam, Gasoline Lollipops, Chesty Vulva and more.
---
Featuring Mercy Choir, Clones of Clarence, Landing, Ourselves Alone, Ceschi, Intercourse, Waveform, Evan Anderson and more.
---
Featuring Chuck n Lock, Grace Vonderkuhn, The Psychedelic Puppets, Purpan, The Sky Drops, Wojtek, Mean Lady, Less Than Five and more.
---
Featuring Sales, Rusty Cage, The Mercury Program, Wrong, H.R. Gertner, Dan Mason, Tohnstartssbandht and more.
---
Featuring Pylon Reenactment Society, Richard Devine, Shouldies, Lonnie Holley, The Purkinje Shift and more.
---
New Releases
Midwife – Forever (Flenser Records)
The Yawpers – Human Question (Bloodshot Records)
Television Generation – Cassum (Self Released)
Senator Bongwater vs. Seafoam (Lemak Records)
Dressy Bessy – Fast Faster Disaster (Yep Roc Records)
Rotten Reputation – BDSM – Aftercare (Self Released)
Plasma Canvas – Killer Majestic (Sideonedummy Records)
Entrancer – Decline Vol. 4 (Self Released)
Primitive Man – Immersion (Relapse Records)
Mercy Choir – Corinthian (Self Released)
Clones of Clarence – Thoughts from 507 (Self Released)
Landing / Headroom Split (Red Scroll Records)
Intercourse / Gaytheist Split (Learning Curve Records)
Mary Halvorson / John Dieterich – A Tangle of Stars (New Amsterdam Records)
Waveform – Shooting Star (Funnybone Records)
Chuck N Lock – Strictly For My Grandson (Self Released)
Purpan – eternality. (Self Released)
Wojtek/Gezora Split (Self Released)
Less Than Five – Facing Phases / Phasing Faces (Self Released)
Parson Hex – Gut Muffin (Self Released)
96 Sitars – In Our Garden Volume One (Self Released)
Gouge Away – Consider / Wave of Mutilation 7″ (Deathwish)
Dan Mason – Forever Nothing (100% Electronica)
Mick Gordon, Fredrik Thordendal, Richard Devine, Casey Edwards ‎– Wolfenstein – The New Order & The Old Blood (Original Soundtrack) (Laced Records)
The Flashbulb – Our Simulacra (Alphabasic)
Orchid Mantis – Long Division (Z Tapes)
Omni – Networker (Sub Pop)