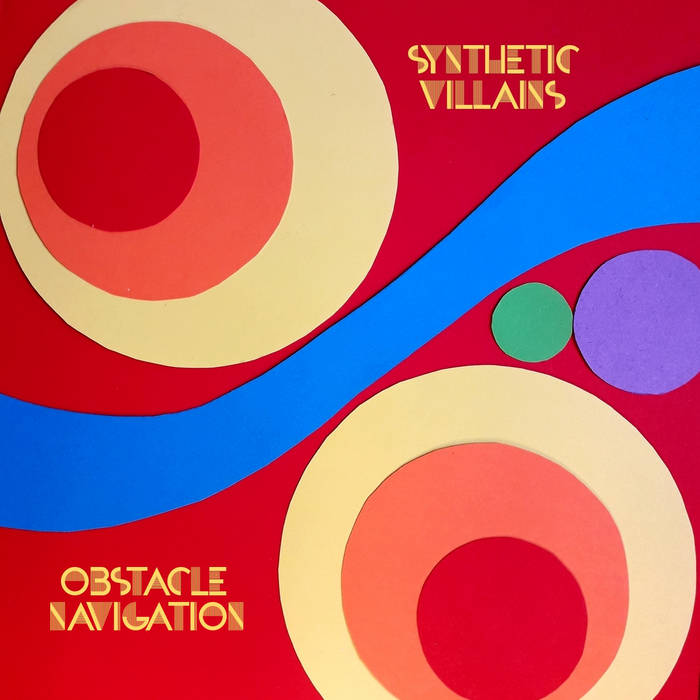 https://syntheticvillains.bandcamp.com/album/obstacle-navigation
Some kind words for the album so far:
"an enjoyable record, brimming with reference points but also able to represent itself as a great album. It is well produced, finely honed and full of tasteful texture and interesting sound palates. This is good, thoughtfully created music...an album that works on a Friday night or a Sunday morning."
Bobby Gant,
iniquitousglory.wordpress.com/2021/07/30/review-synthetic-villains-obstacle-navigation/
"an inventive and very relaxing album...it will take you on a soothing and rewarding journey to the centre of your own psyche."
monolithcocktail.com/2021/06/28/our-daily-bread-455-cathal-coughlan-the-early-mornings-paragon-cause-salem-trials-synthetic-villains/
"great synth-pop, with lots of emphasis on the beat, mixed up with great hooks and an array of different instruments which creates a nuanced musical landscape that repays repeated listens."
Mark Ray, Louder Than War
louderthanwar.com/synthetic-villains-obstacle-navigation-album-review/
"Reminiscent in parts of an early 80's Tomorrow's World episode about programming a BBC Acorn computer...playful and mysterious"
Robin Webb, NARC Magazine