Hard to believe it sometimes, but I Heart Noise is now 12 years old! It was on February 8, 2008 that we published our first post and who would've thought that we'll make it through MySpace era and Vine era and…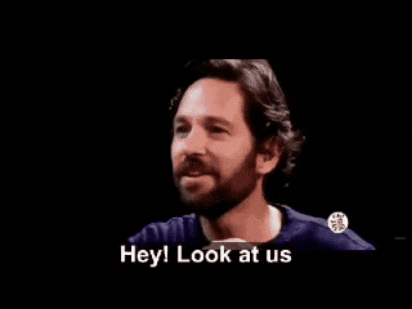 We're now going to go through some guest mixes that were compiled for IHN throughout years – a process we started with volumes 1 and 2. Dive in!
---
An incredible honor for us – Jarboe La Salle Devereaux (aka Jarboe / The Living Jarboe) picking favorite tracks by artists she saw in concert! Featuring Keiji Haino, Can, Pan Sonic, Merzbow, Yoko Ono and many more.
Illusory, Jarboe's latest, is out now on Consouling Sounds.
---
Whether the Italian writer/journalist Italo Calvino was a fan of disco remains shrouded in mystery. What we do know, however, is that the mix that this long-running British collective gave us is named after both.
Featured within are tracks by Hey Colossus, Coil, Labradford and many more.
Vinyl version of About Minerals by TLL is available now via Where It's At Is Where You Are. There's also Shifts, debut from Sea Glass, a duo of TLL's Matt and Melinda.
---
More mixes with names….this one is called "Sing, Sylphid, Sing" and was put together by Rhode Island based singer/songwriter who was compared to Sandy Denny.  Quite a number of artists from Boston and New England featured in this one (Marissa Nadler, Karen Zanes, Rob Noyes) along with the likes of Nick Drake and Sybille Bayer.
Allysen's new album Ghost Folk is coming in October via German label cosirecords.
---
Mix of music that Canadian cellist/composer worked with – think Mark Hollis (RIP), Nadja, Stars of the Lid, Anthony and the Johnsons and many more. While much of her can be found on the esteemed Leaf label, this year Julia put out a number of self-released singles – Forsythia, Waverly, Clouds Light the Night and Drops.
---
90s centric mix from Norwegian composer/producer – think Piano Magic, Flying Saucer Attack, Bardo Pond etc. etc. Plenty of spoken words in between the songs – ranging from conversation between Morton Feldman and Elliott Carter to a Drugstore Cowboy monologue.
Less One Knows by Ben Finger is out now on Dead Definition.
---
Doompalm
Last, but not least – three mixes compiled for us by Canadian writer/musician Neddal Ayad (aka Doompalm)!
Untitled aka Mix 1 – featuring Iggy Pop, Gazelle Twin, Bohren & Der Club of Gore, VUM and more.
Birched Baroque Blistered – featuring Bert Jansch, Guano Padano, Anna Von Hausswolf and more.
Salt of Saturn – featuring Brigitte Fontaine / Art Ensemble of Chicago, Crime and the City Solution, Woven Skull and more.
Emerald, a collaboration between Jon Free (Gin Palace/Moist/Penthouse) and Neddal Ayad is out now on Lost Hiss Recordings.